Wanica Health Center, Suriname
A flagship hospital for Suriname in a tropical climate
Dutch Hospital Design and the Van den Berg group designed this new flagship hospital for the government of Suriname, a small country on the Northern side of South America. The hospital will be situated in the suburb of Wanica situated near Paramaribo, the capital city of Suriname.
The design for this hospital draws its inspiration from the local culture, climate and landscape of Suriname. The design consists of 3 to 4 story towers loosely placed on a raised plinth. These lily shaped towers guide a meandering route through the hospital building, a reference to the meandering rivers of Suriname.
Designing a hospital in a tropical climate has its challenges which resulted in interesting design solutions. Cooling the building in a sustainable manner was a main challenge. Wide overhangs were used to create shade. Aerodynamic 'ventec' roofs were also used on the one hand to passively induce an airflow through the building and on the other hand to capture reusable rain water to assist with the cooling of the building. The building is also functionally split into climatic zones. Functions requiring air conditioning are situated in the more climate protected plinth thereby minimizing the energy consumption of these air conditioning systems. Other functions, where natural ventilation is permitted, are situated in the towers.
The design is preliminary and it is expected that the 40.000m² hospital will house around 300 clinical beds.
Read what Elisa Carter says about the design
Disciplines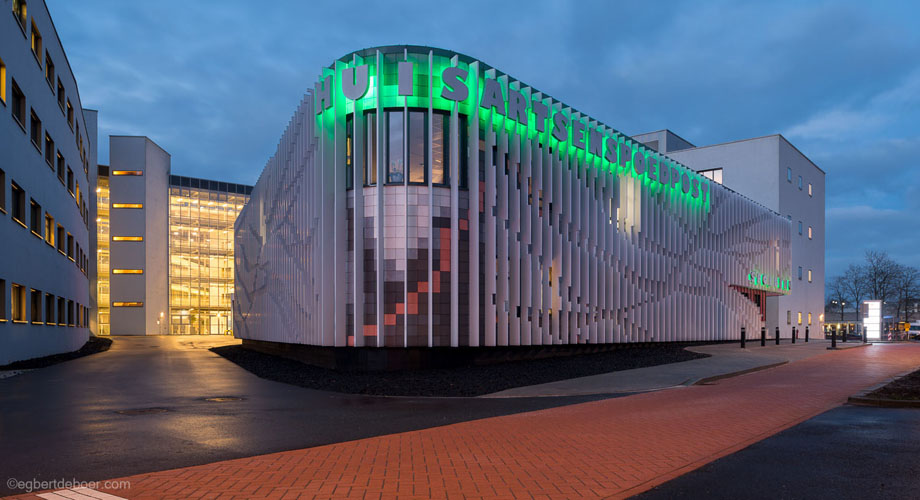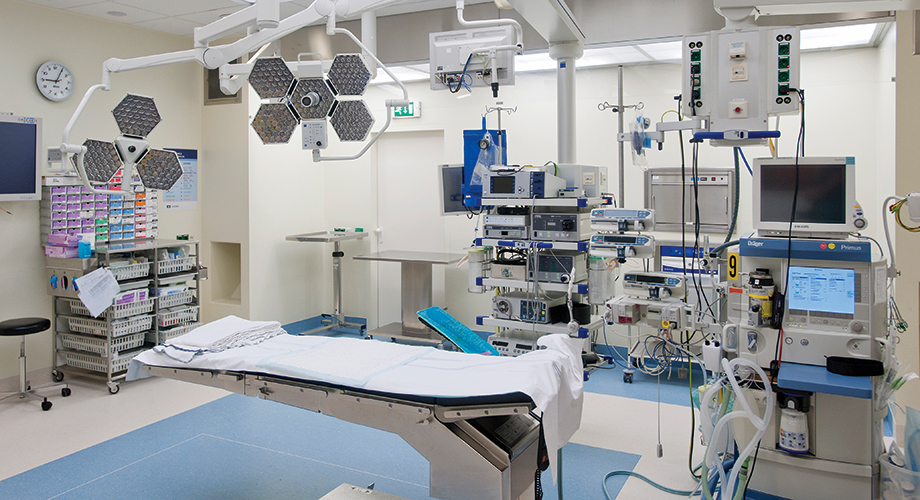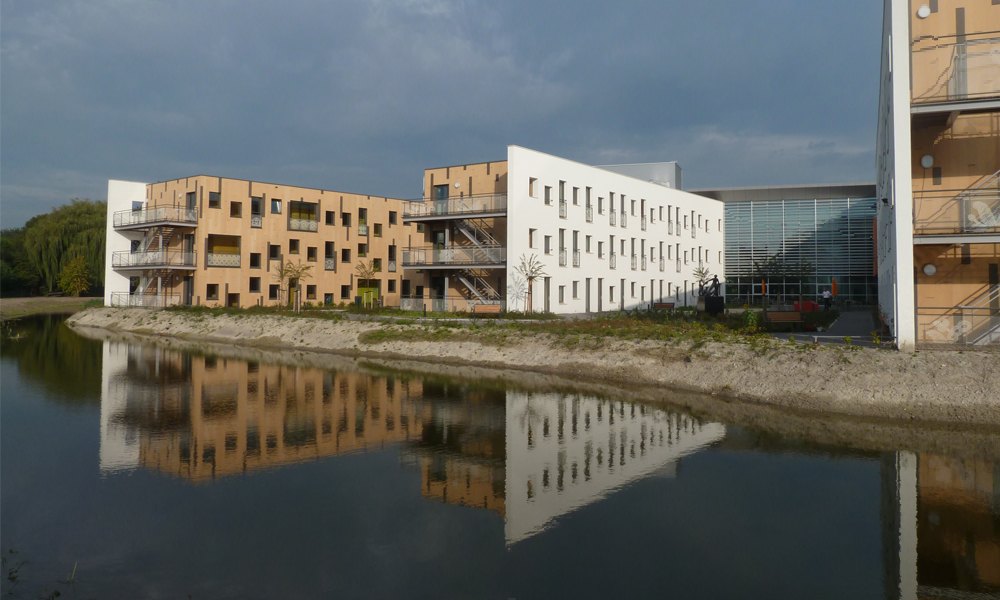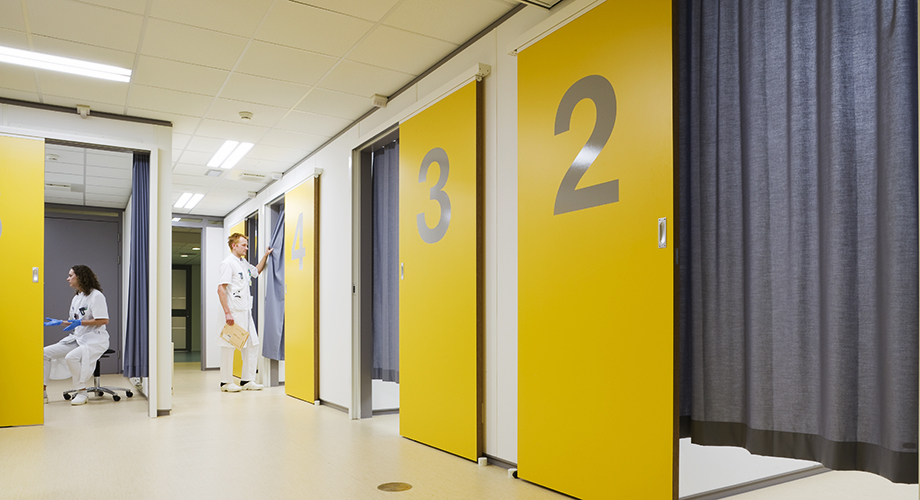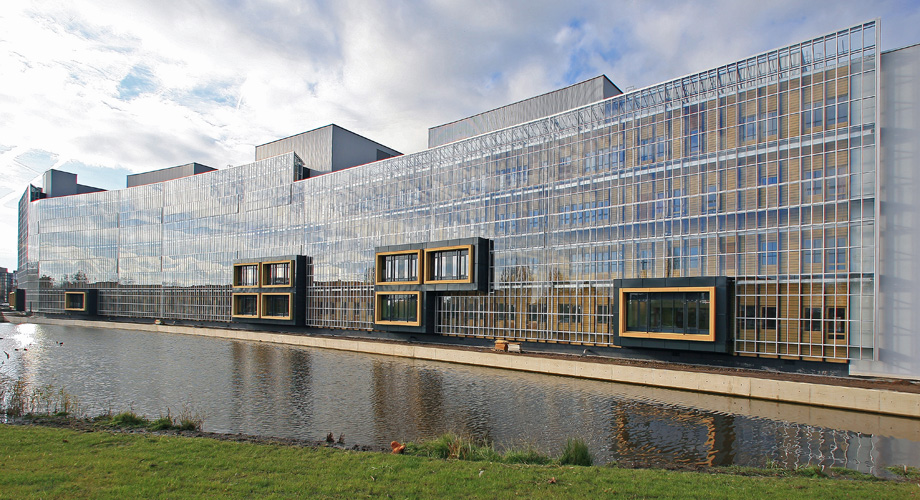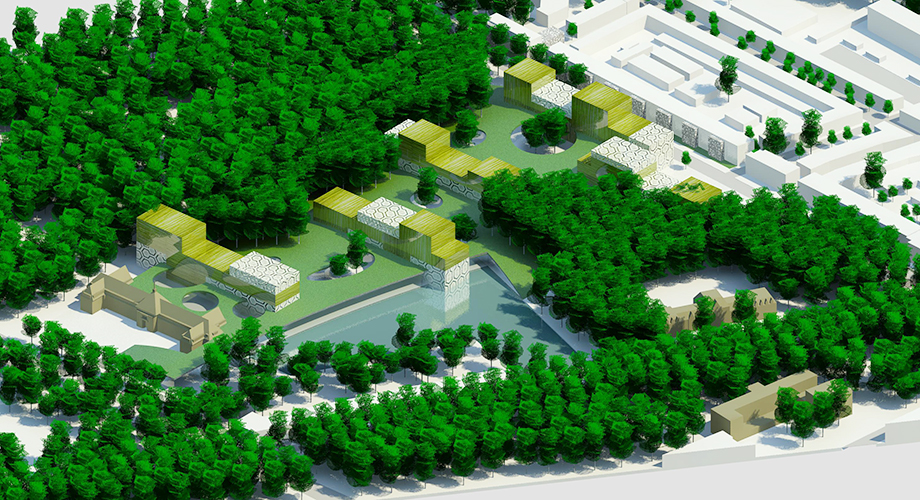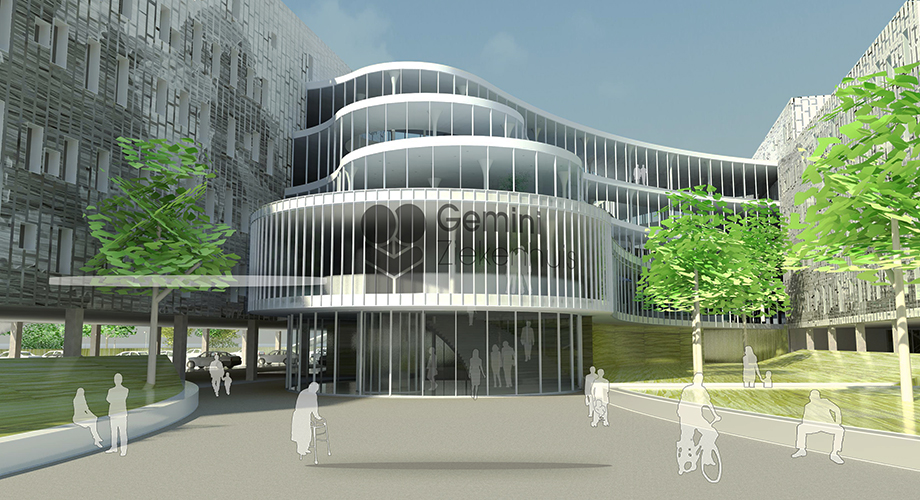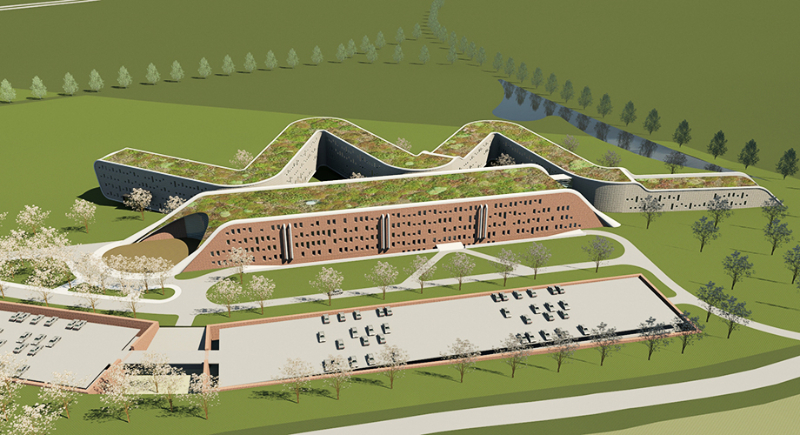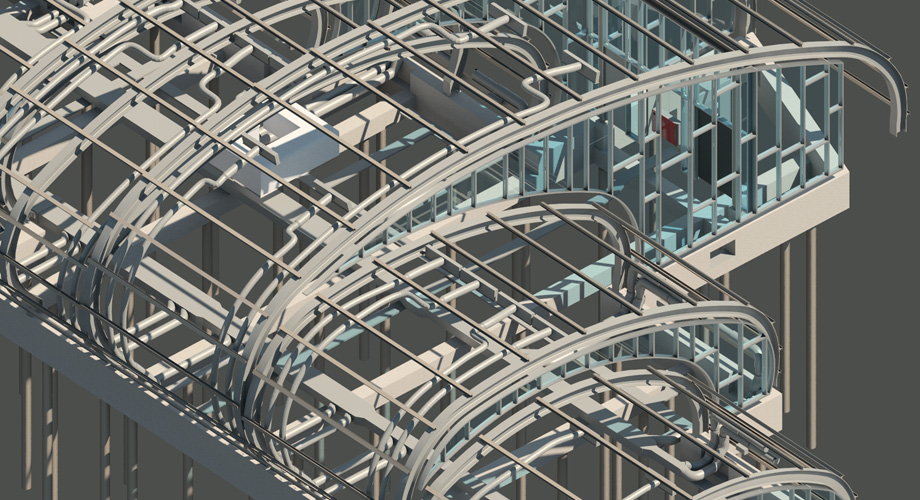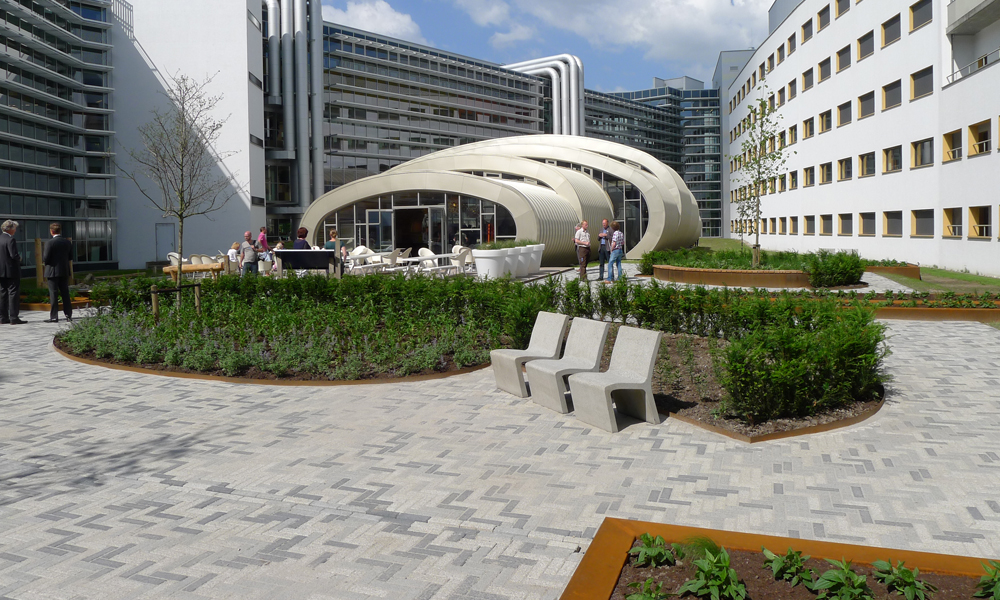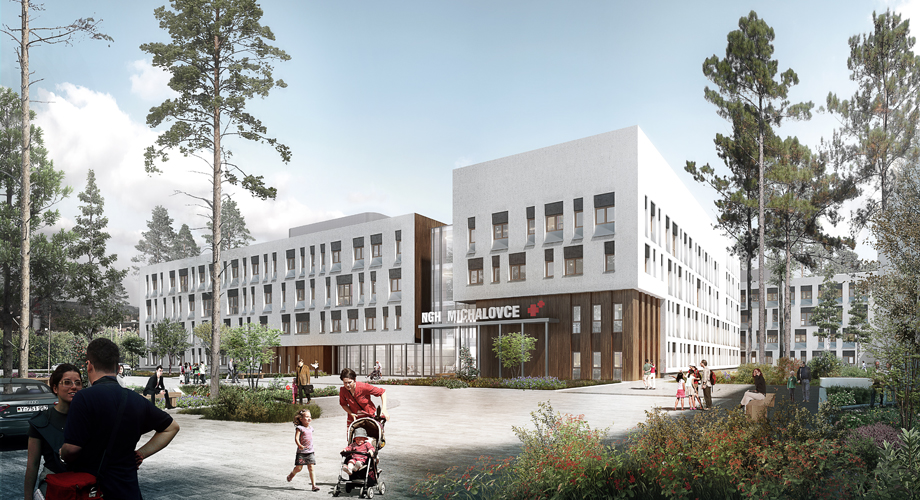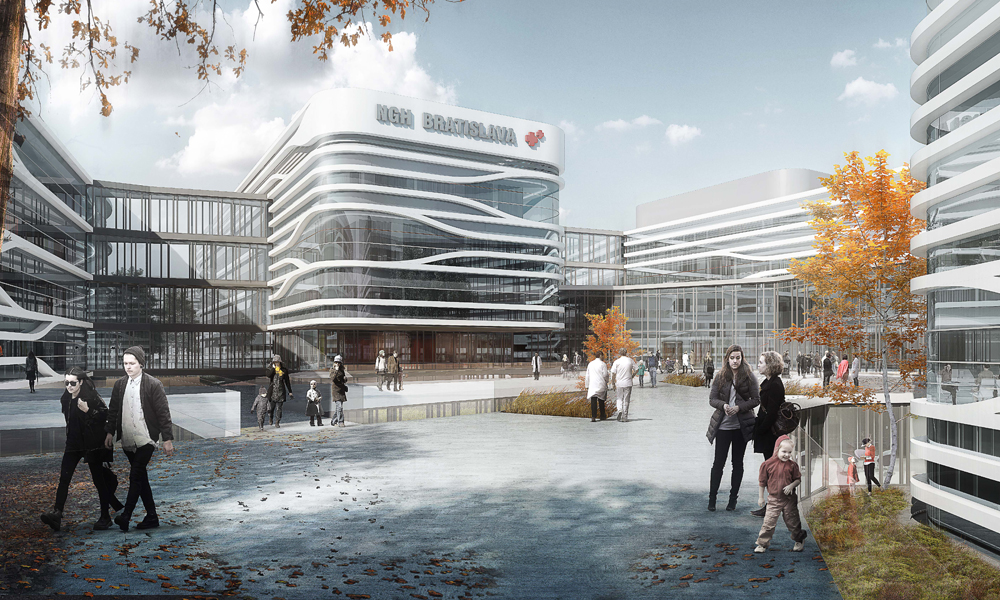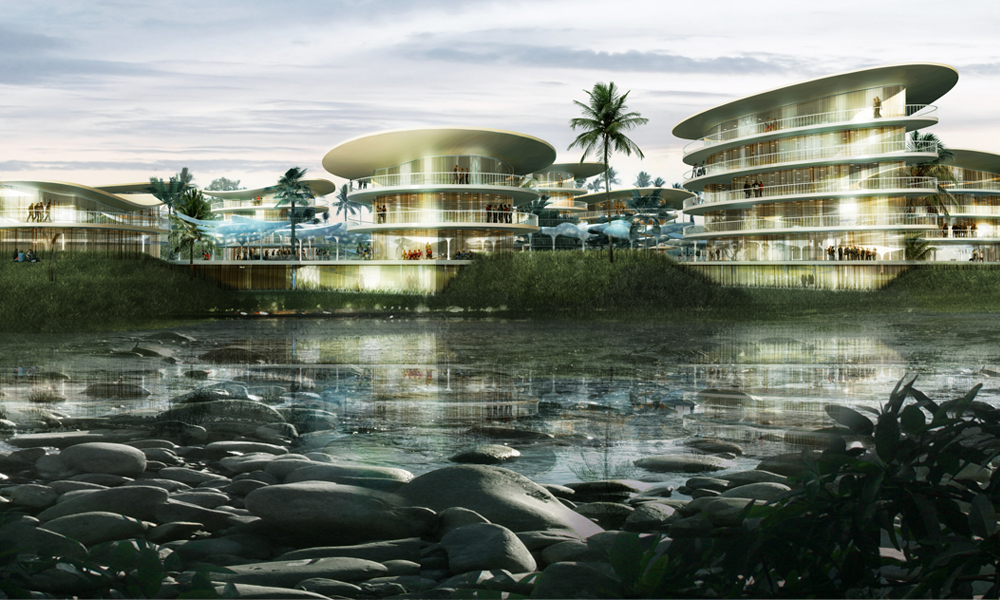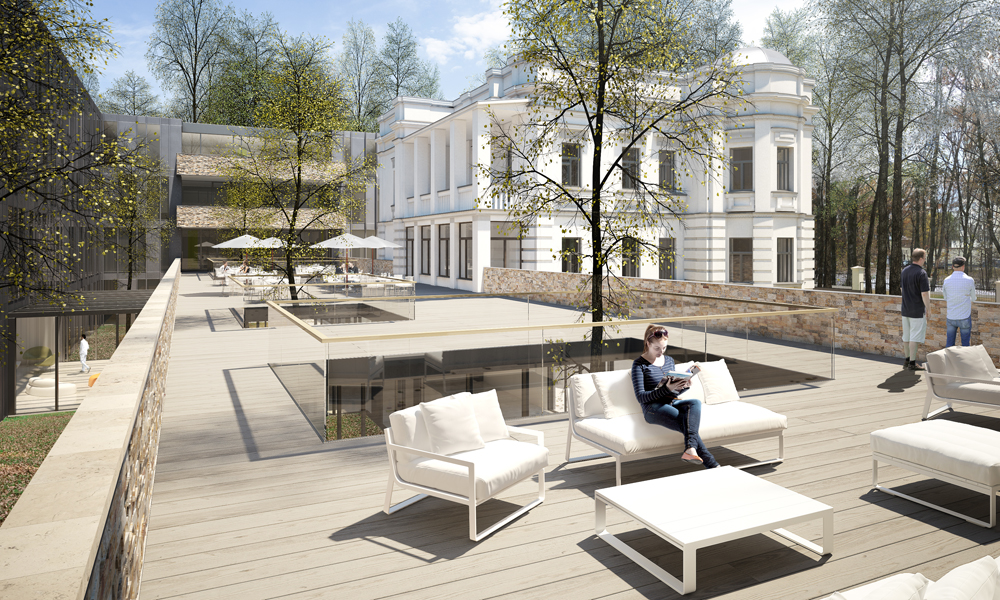 Emergency Station Groningen
A GP's emergency station connected to a hospital.
mch-ok-2
Extensive experience in the design, construction, renovation and maintenance of healthcare.
Vivaldi_1000x600
Environments which are pleasant for both patients and staff.
DHD_VALUES_FLEXIBLE
Health is one of the most important facets of life. That's our core principle.
Martini Hospital Groningen NL
Hospital design which can easily change and adapt to future needs
semi_groot_3d-nieuw
Comprehensive concepts to create fully integrated designs for state-of-the-art hospitals.
02_gzd_render_entree
Specialists in the fields of design, healthcare, innovation and technology.
3d_vogelvlucht_4
Hospitals are highly complex buildings. Creating one is just as complex.
icoon_bim_920x500
Use of fully integrated Building Information Models(BIM) as a design and engineering tool.
icoon_ext_1000x600
Every design challenge needs a special approach which leads to a unique design solution.
michalovce_exterior01_920_500
Our team works closely with the client to explore all choices throughout the design process.
bratislava_1000x600
High end hospital design integrated into its surroundings.
wanica_1000x600
A flagship hospital for Suriname in a tropical climate
moscow_rendering_c_terrace
A respectful Medical Centre in an oak grove surrounding an historical villa.