Martini Hospital, Groningen
Take uncertainty as the only certainty
The design for the new Martini Hospital takes the theme of flexibility a step further. That led to an IFD status (Industrial, Flexible and Demountable Building System) awarded by the Ministry of Housing, Spatial Planning and Environment and the Ministry of Economic Affairs. The design is mainly based on patient and staff needs, and on a healing environment. This is not a matter of architecture alone.
What's also important is the application of a special colour palette created in collaboration with interior designer Bart Vos and strongly influenced by the artist Peter Struycken. The design of the building blocks relative to each other produced a very clear layout and optimally planned hospital in terms of function.
The architecture not only expresses the dynamism of the healthcare sector, but also answers the financial challenge of an enlarged, rhythmic facade. Moreover, the specially developed modular wall system offers optimal design freedom and is highly innovative. Geothermal storage in the ground and the greenhouse-like climate facade ensure a big reduction in energy costs and CO2 emissions. Despite these special features, the project was completed within the budget set by the Netherlands Board for Healthcare Institutions.
Disciplines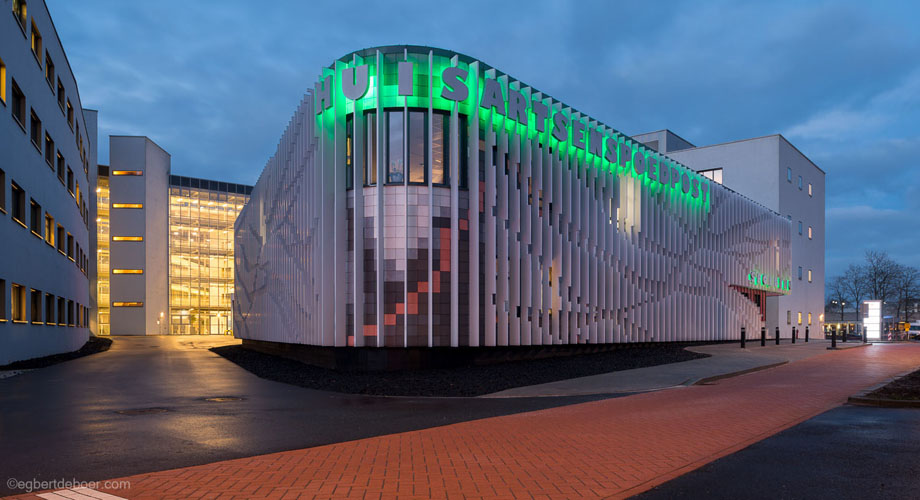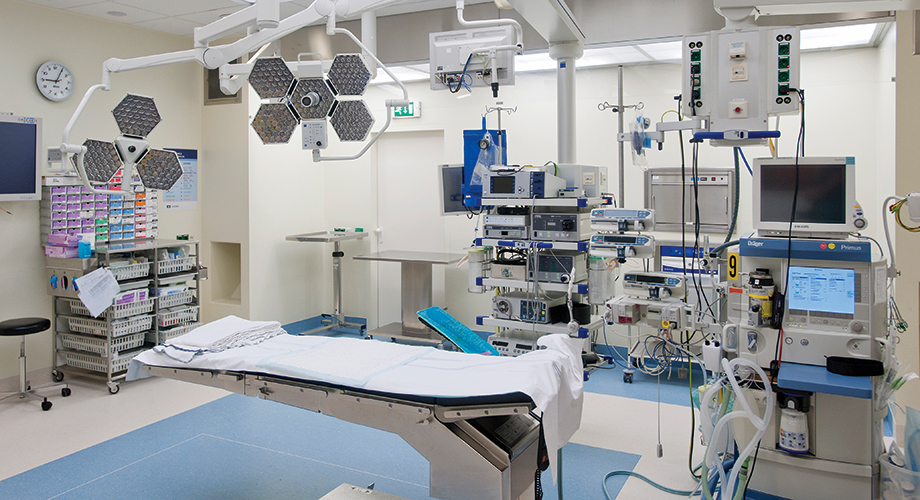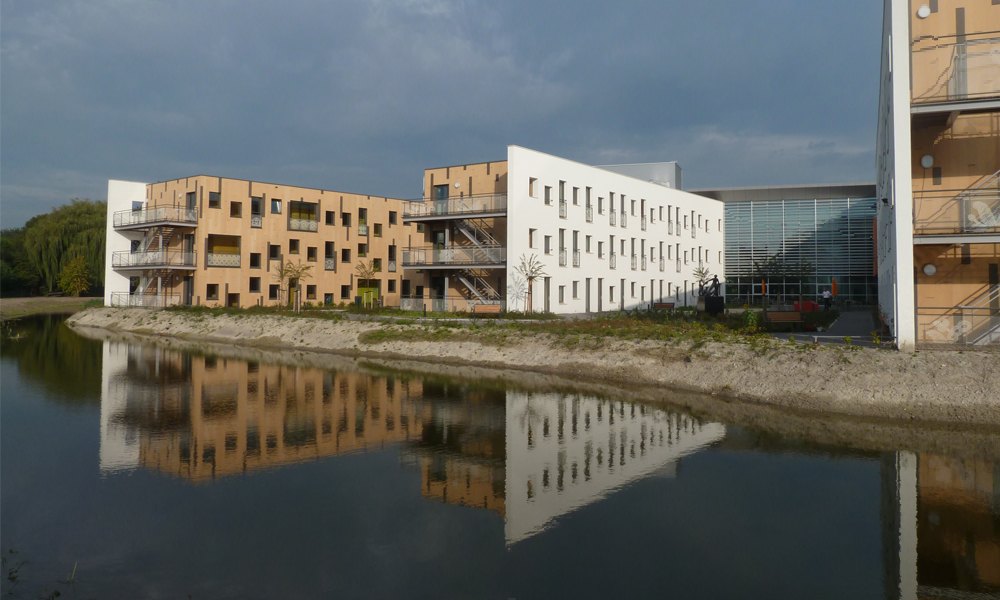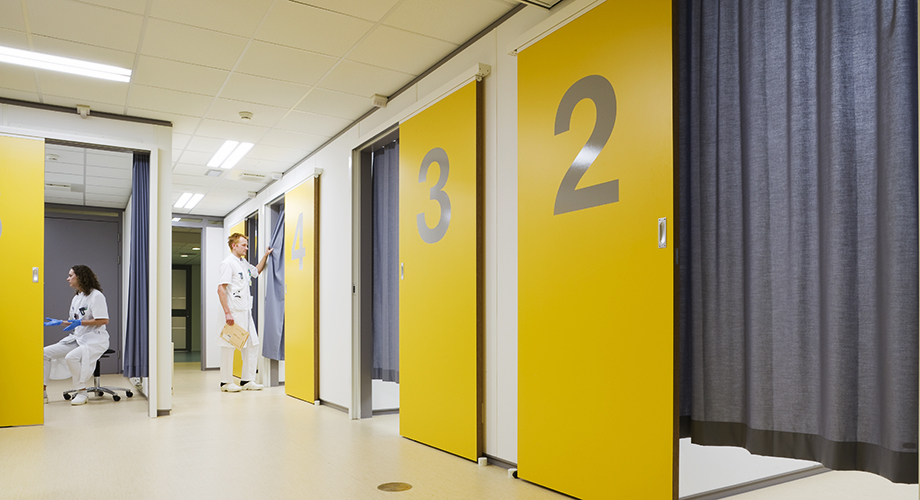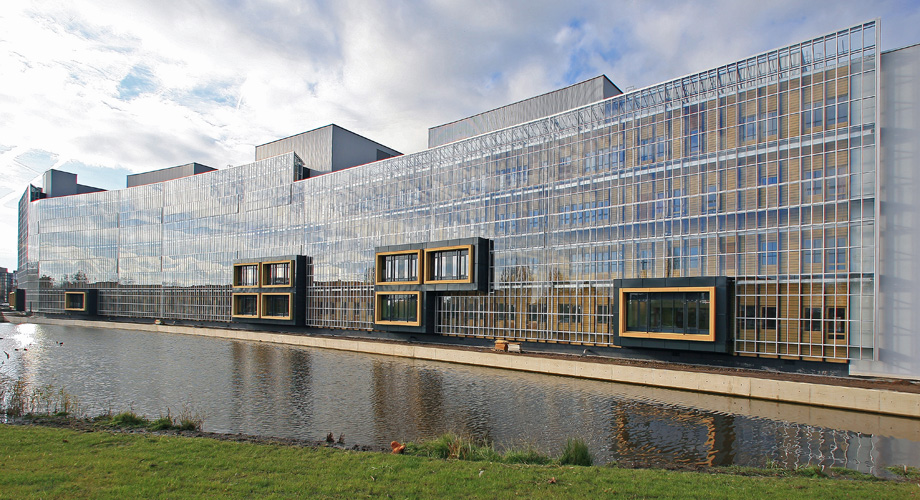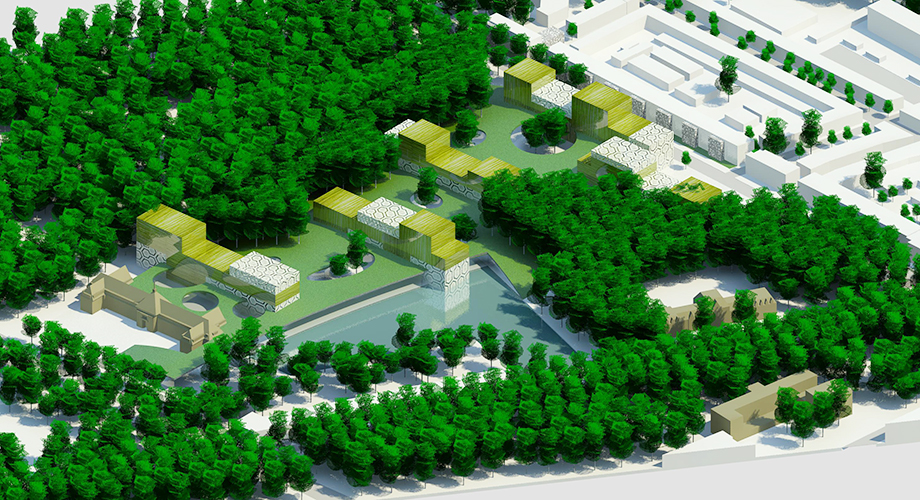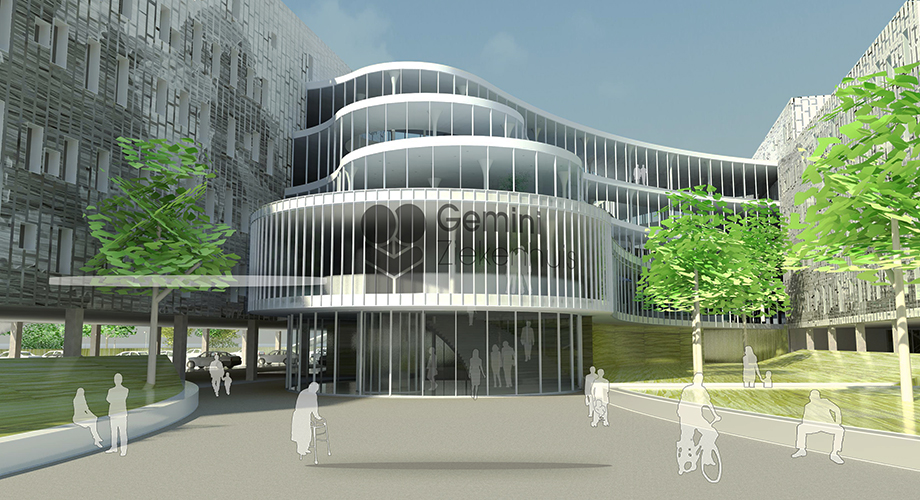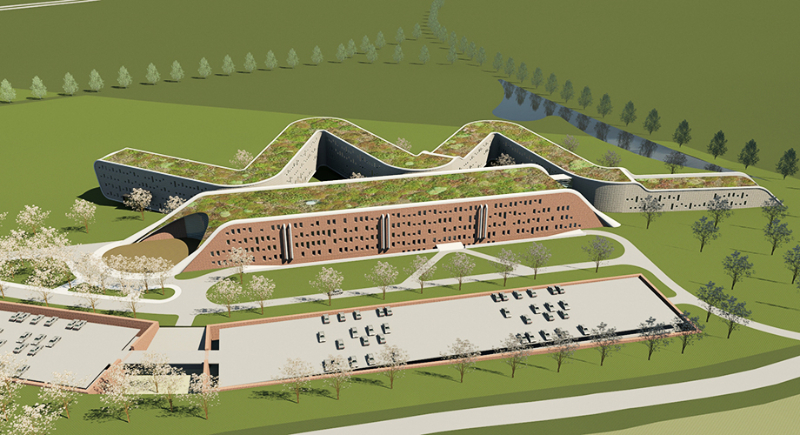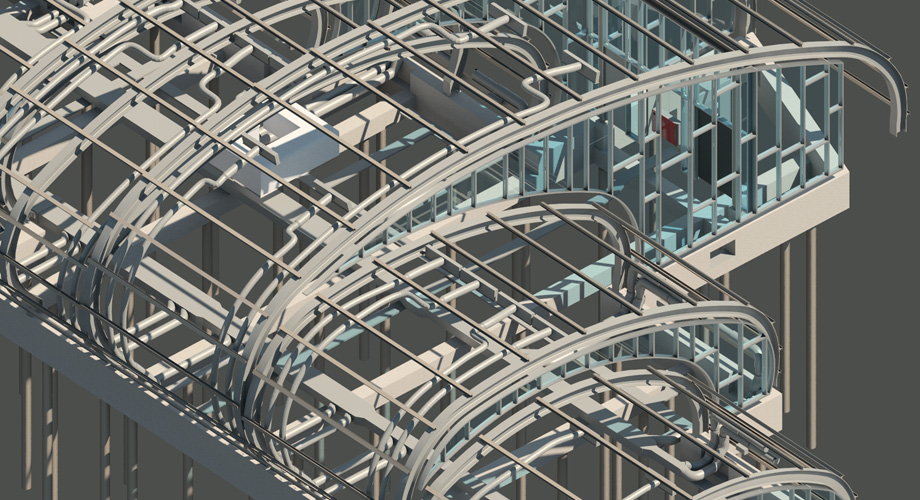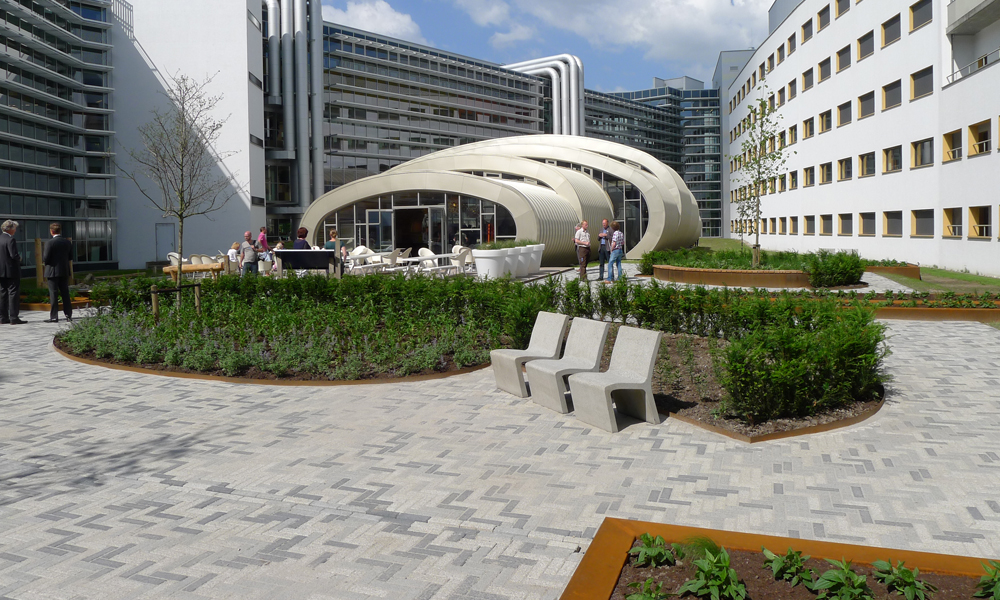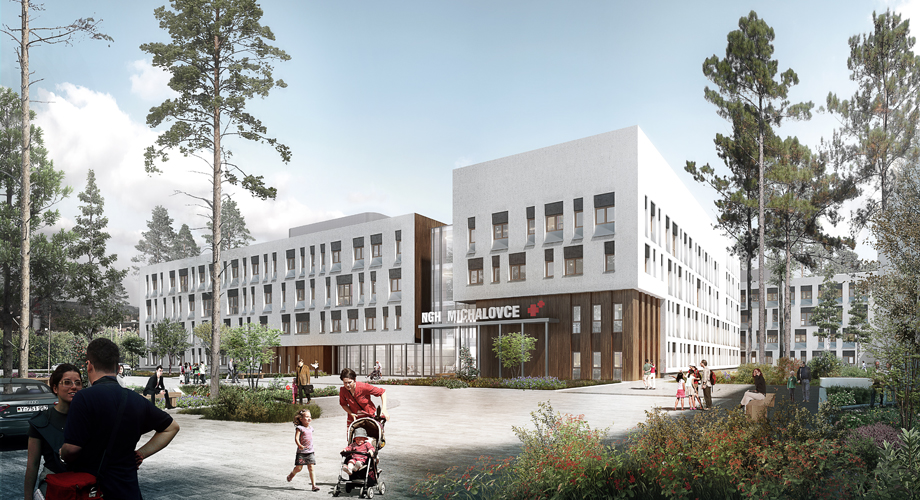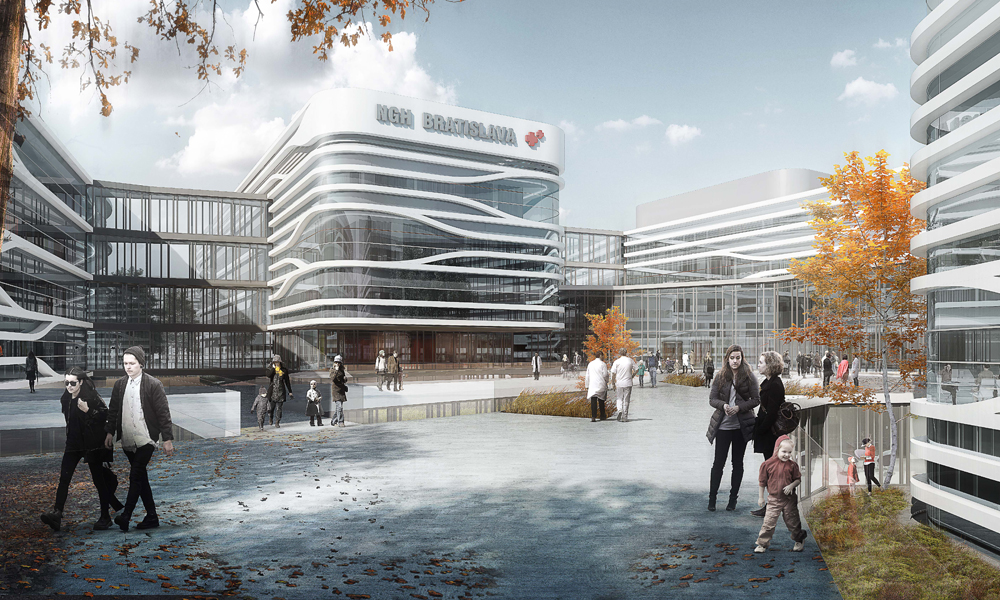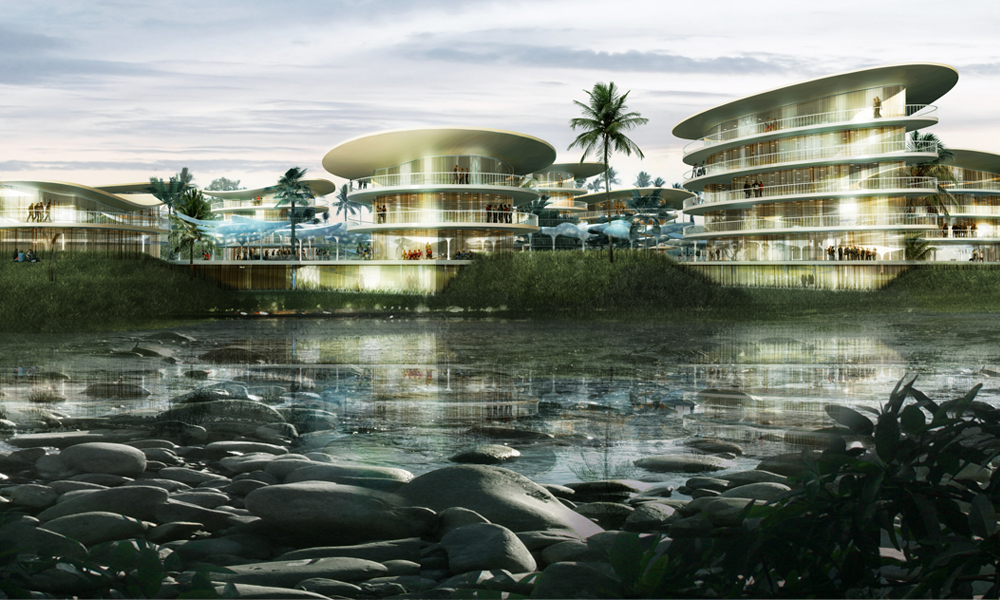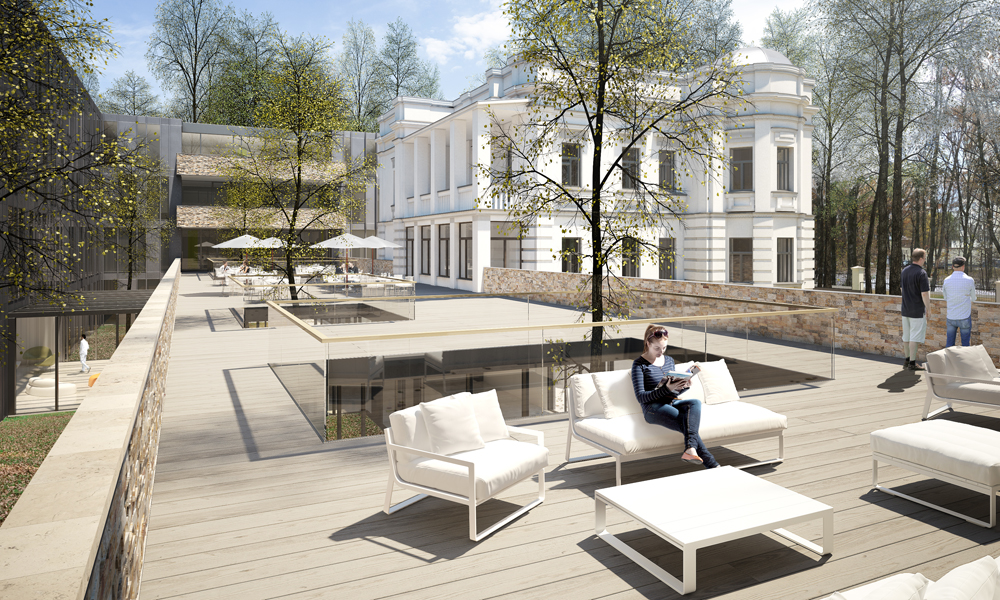 Emergency Station Groningen
A GP's emergency station connected to a hospital.
mch-ok-2
Extensive experience in the design, construction, renovation and maintenance of healthcare.
Vivaldi_1000x600
Environments which are pleasant for both patients and staff.
DHD_VALUES_FLEXIBLE
Health is one of the most important facets of life. That's our core principle.
Martini Hospital Groningen NL
Hospital design which can easily change and adapt to future needs
semi_groot_3d-nieuw
Comprehensive concepts to create fully integrated designs for state-of-the-art hospitals.
02_gzd_render_entree
Specialists in the fields of design, healthcare, innovation and technology.
3d_vogelvlucht_4
Hospitals are highly complex buildings. Creating one is just as complex.
icoon_bim_920x500
Use of fully integrated Building Information Models(BIM) as a design and engineering tool.
icoon_ext_1000x600
Every design challenge needs a special approach which leads to a unique design solution.
michalovce_exterior01_920_500
Our team works closely with the client to explore all choices throughout the design process.
bratislava_1000x600
High end hospital design integrated into its surroundings.
wanica_1000x600
A flagship hospital for Suriname in a tropical climate
moscow_rendering_c_terrace
A respectful Medical Centre in an oak grove surrounding an historical villa.