Linnaeusborg Centre for Life Sciences, University of Groningen
The Linnaeusborg Centre for Life Sciences at the University of Groningen University is a nine-floor faculty building of 36,000m2. It includes three research and training facilities, specialist biochemical labs, MRI, isotope lab, animal facilities, aquariums and greenhouses.
The three research facilities of the Centre for Life Sciences are housed in two wings and a bridge that forms the upper part of the building. The zoology wing rises from the ground floor and connects with the animal housing wing. The south wing, linked to the glasshouses, is dedicated to botany. Between them, on the building's upper floors, the wings are bridged by the microbiology and biotechnology departments. Linnaeusborg scores highly in terms of sustainability.
The building is compact and boasts a very favourable exterior wall-to-floor ratio. It is also sustainable in terms of materials and energy consumption. Flexible use through consistently applied floor-plan zoning and installations also make the building future-proof in terms of changes in function. In addition, special attention was paid to the development of a light, low-maintenance facade (saving on construction), which is built with innovative, prefabricated polyester facade elements of extremely high insulation value.
The resources have led to an extremely low Energy Performance Coefficient score of 0.662. Structure is also an active component in the design. The building makes use of the campus heat-cold storage facility, one of the largest installations in the Netherlands. The structural floors are also used for heat and cold distribution (concrete core activation). The building contains large openings that admit daylight. The absence of structural walls allows for great freedom in the interior layout.
Disciplines
Structural Enginering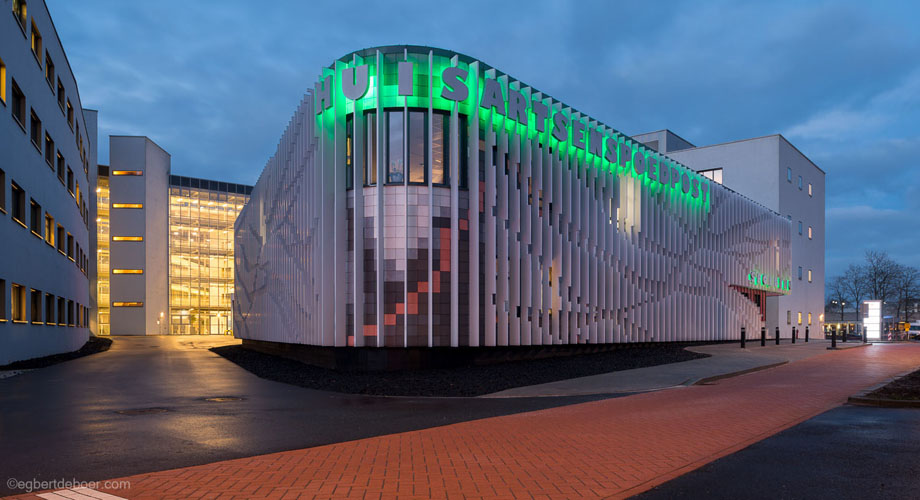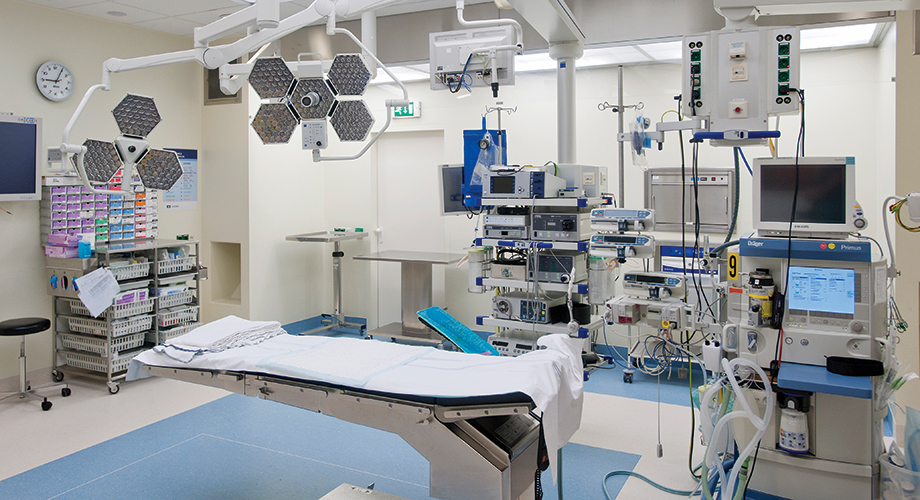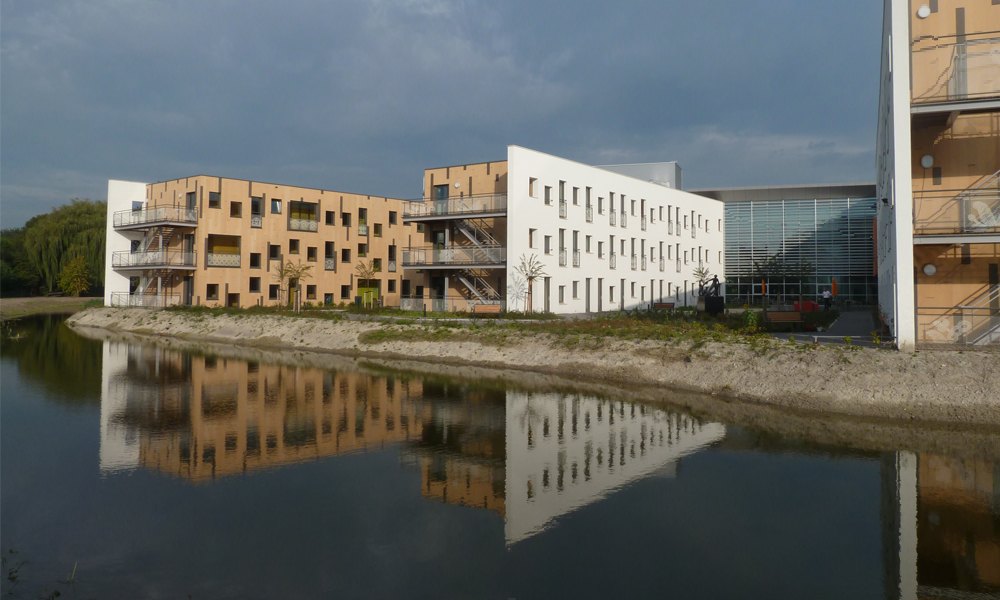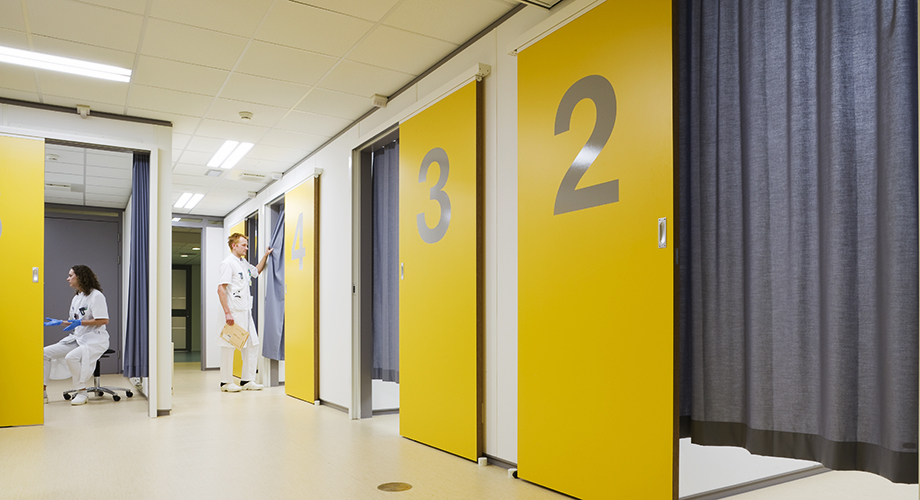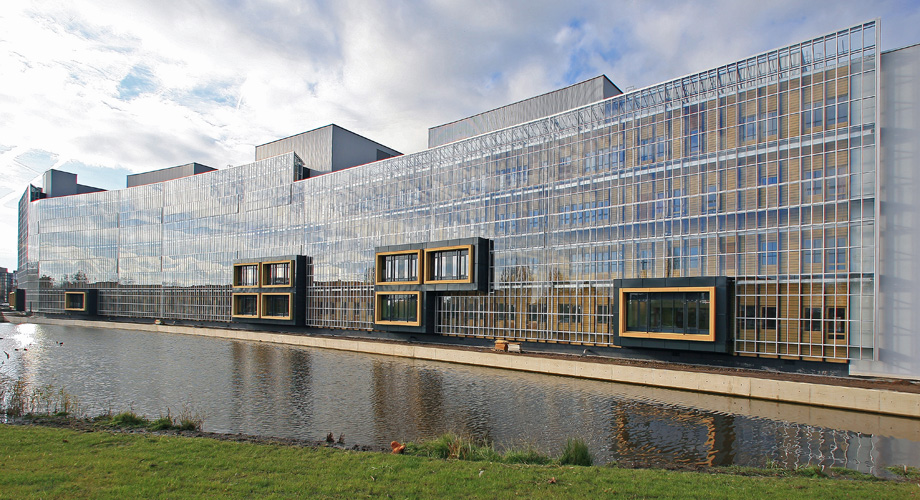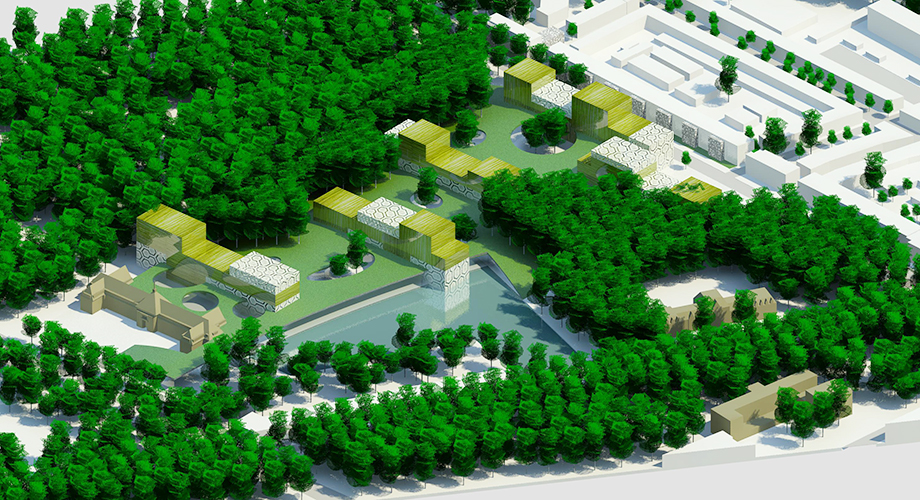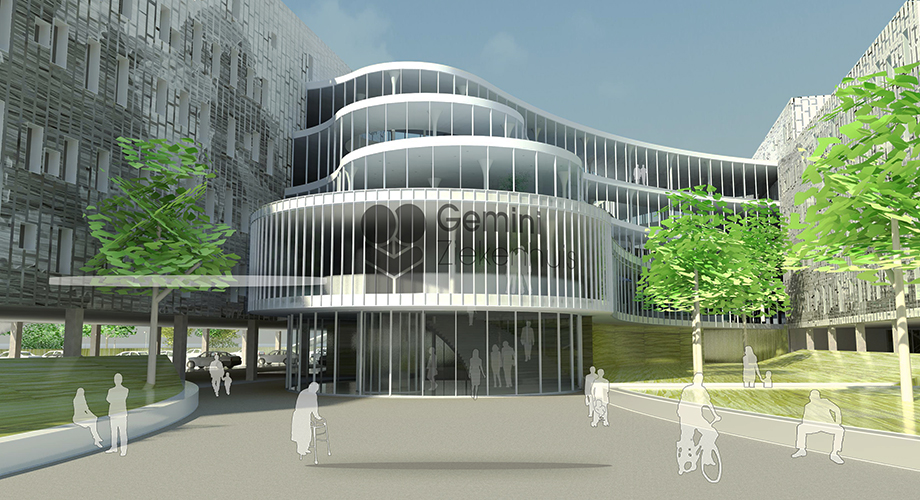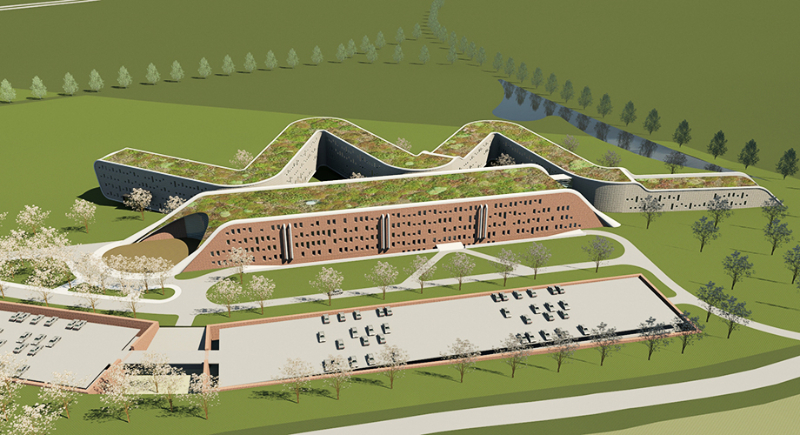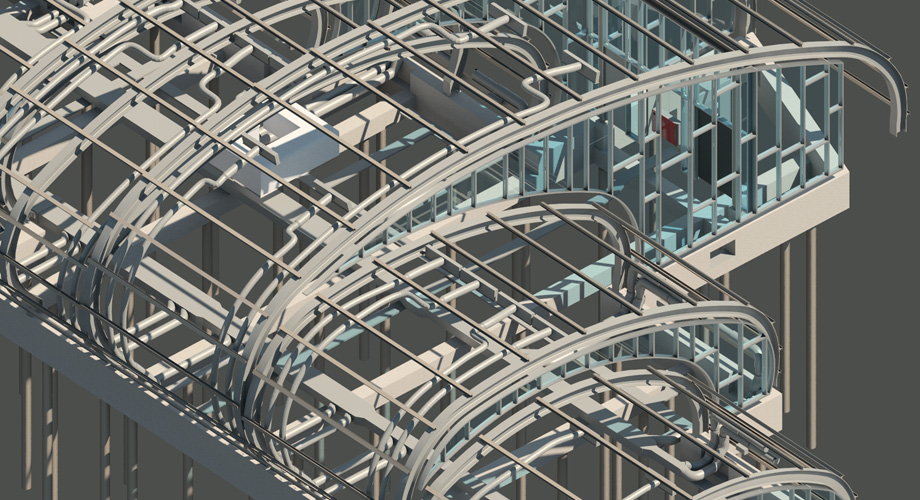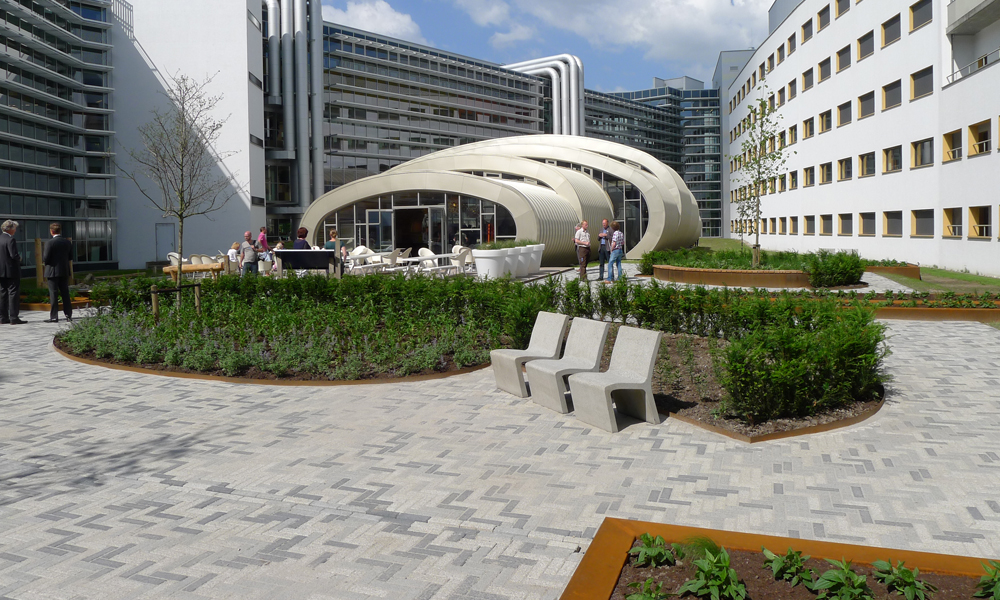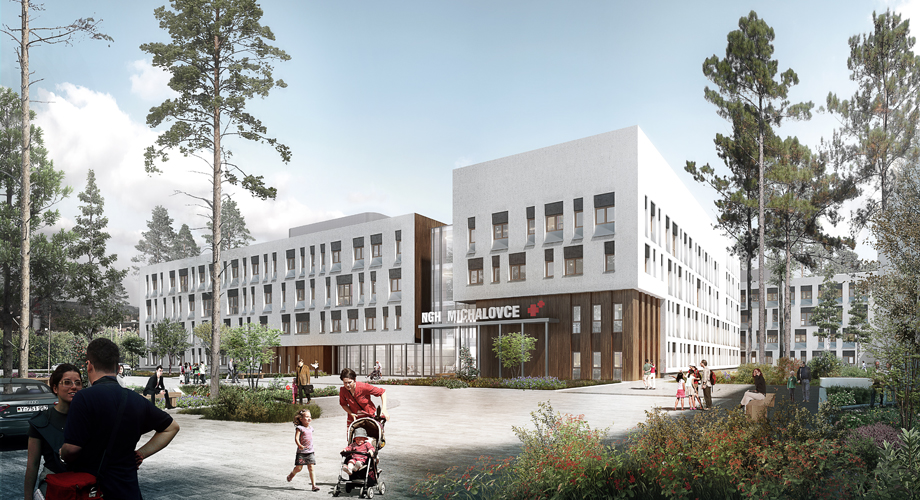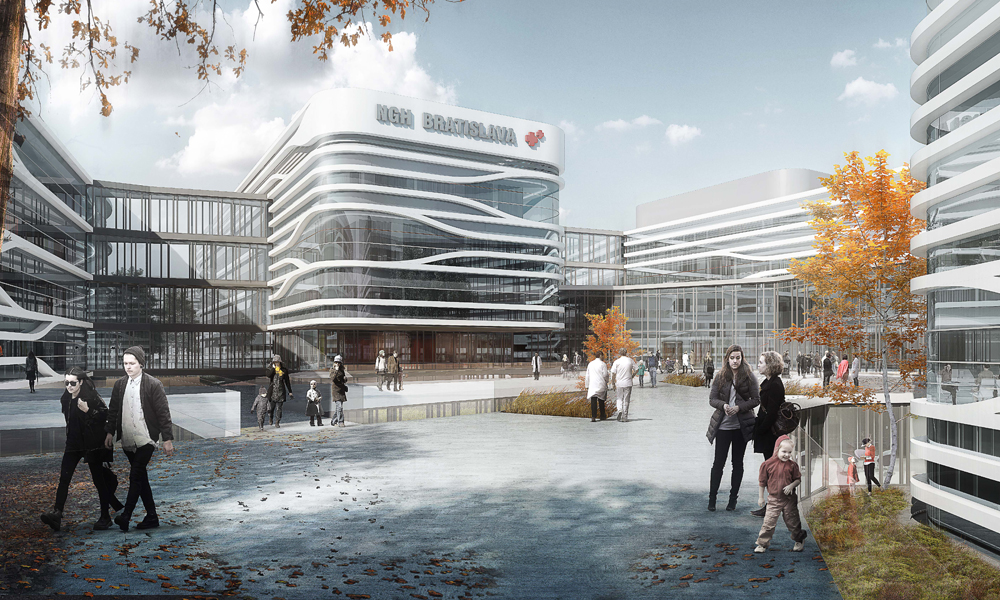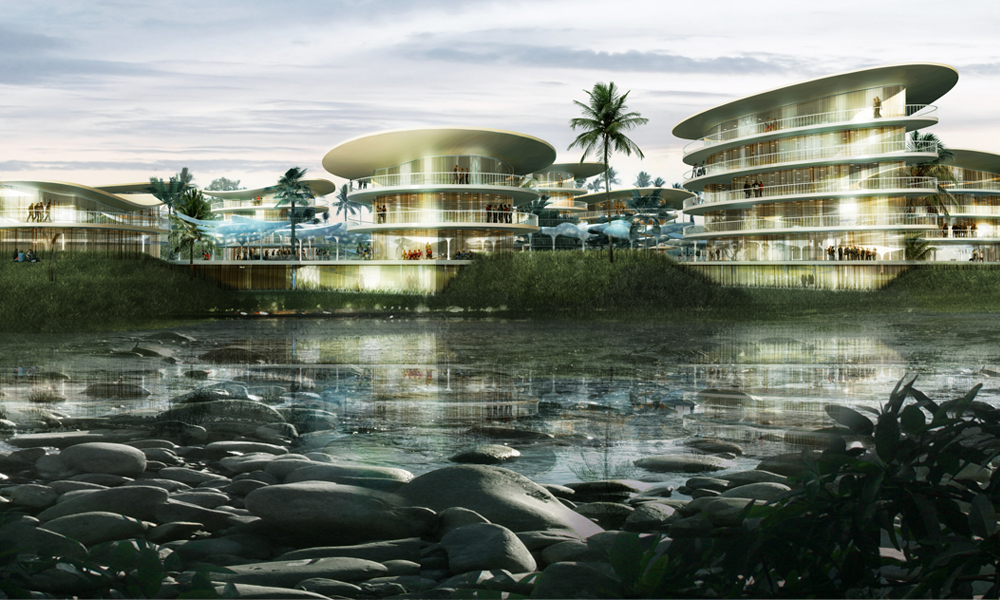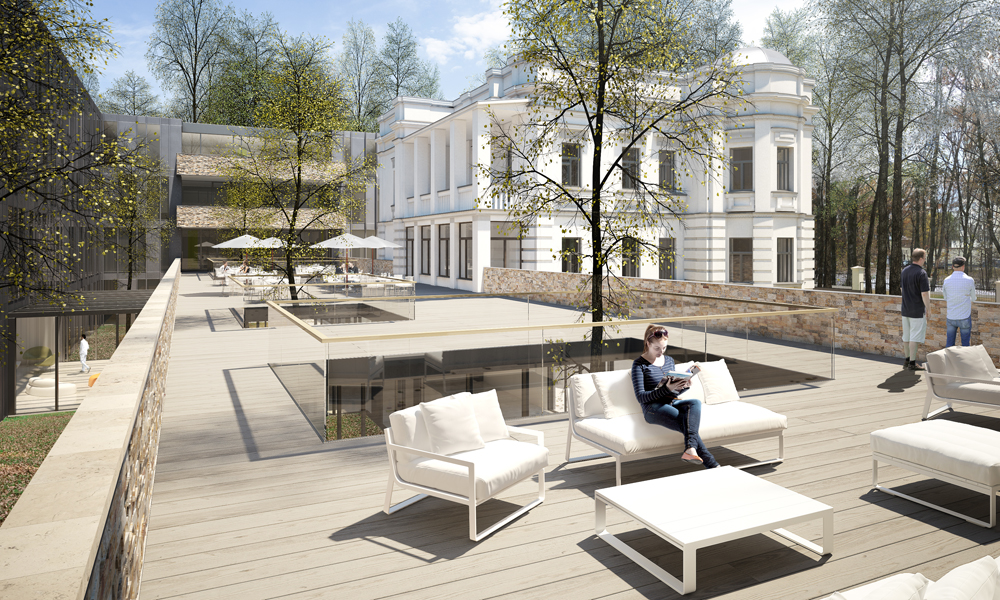 Emergency Station Groningen
A GP's emergency station connected to a hospital.
mch-ok-2
Extensive experience in the design, construction, renovation and maintenance of healthcare.
Vivaldi_1000x600
Environments which are pleasant for both patients and staff.
DHD_VALUES_FLEXIBLE
Health is one of the most important facets of life. That's our core principle.
Martini Hospital Groningen NL
Hospital design which can easily change and adapt to future needs
semi_groot_3d-nieuw
Comprehensive concepts to create fully integrated designs for state-of-the-art hospitals.
02_gzd_render_entree
Specialists in the fields of design, healthcare, innovation and technology.
3d_vogelvlucht_4
Hospitals are highly complex buildings. Creating one is just as complex.
icoon_bim_920x500
Use of fully integrated Building Information Models(BIM) as a design and engineering tool.
icoon_ext_1000x600
Every design challenge needs a special approach which leads to a unique design solution.
michalovce_exterior01_920_500
Our team works closely with the client to explore all choices throughout the design process.
bratislava_1000x600
High end hospital design integrated into its surroundings.
wanica_1000x600
A flagship hospital for Suriname in a tropical climate
moscow_rendering_c_terrace
A respectful Medical Centre in an oak grove surrounding an historical villa.