Primary Care Medical Centre, Alkmaar
This medical centre will cater for the primary healthcare needs of the new surrounding residential suburb which will conveniently house various medical functions under one roof. These functions include a doctor's practice, a pharmacy, a dental practice, physiotherapy and space reserved for a possible future partner.
The site is ideally located close the residential suburb and at the same will have plenty open space around it. The Southern side will look onto a small man-made lake and the Northern side faces a tree lined road.
The medical centre has been designed as a rectangular block which has been 'broken' apart to create a light and transparent central entrance foyer area. These two 'broken' blocks have also been diagonally shifted apart to create a sightline from the approaching road through the transparent foyer to the lake on the South side. This shift correspond to the principles of the urban plan of the surrounding area.
The central foyer is a communal space which connects the various functions and is also a pleasant area with abundant daylight and views to the outside where one can wait for their appointment or prescription.
The choice of materials reinforces the concept. The block is externally clad in a 'hard' face brick shell while the break reveals a 'soft' interior which has been clad in timber. The entrance foyer has a glazed curtain wall to keep it as transparent and as light as possible.
An added feature are images which have been applied, with an relief effect, to the longer face brick facades. The images are based on the theme of water in relation to life. On the one side there is an image of clear water which refers to the water essential to life. On the other side there is an image of choppy water which refers to the water in our surroundings that we need to live with. This image is also an historical reference to the management of water in these typical low lying areas of The Netherlands.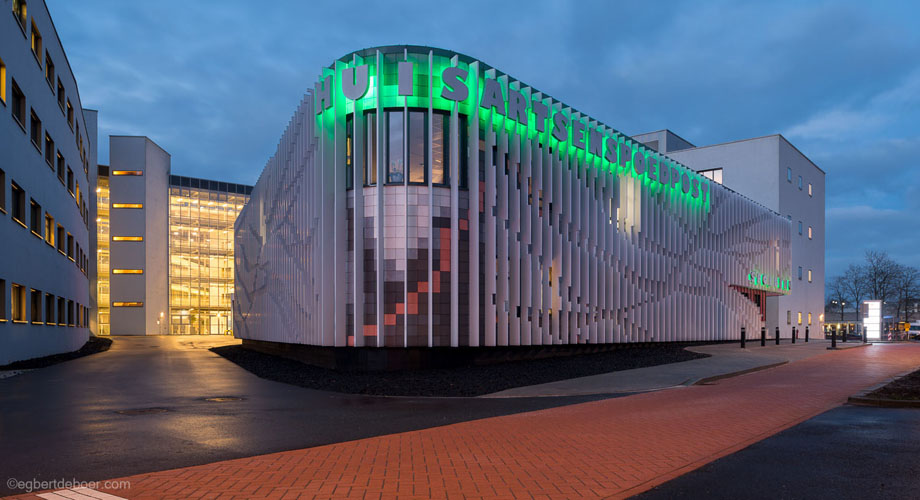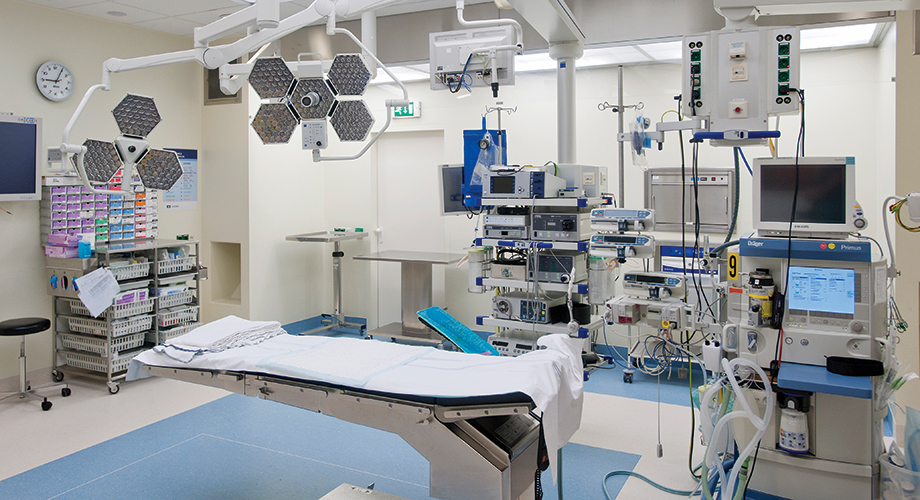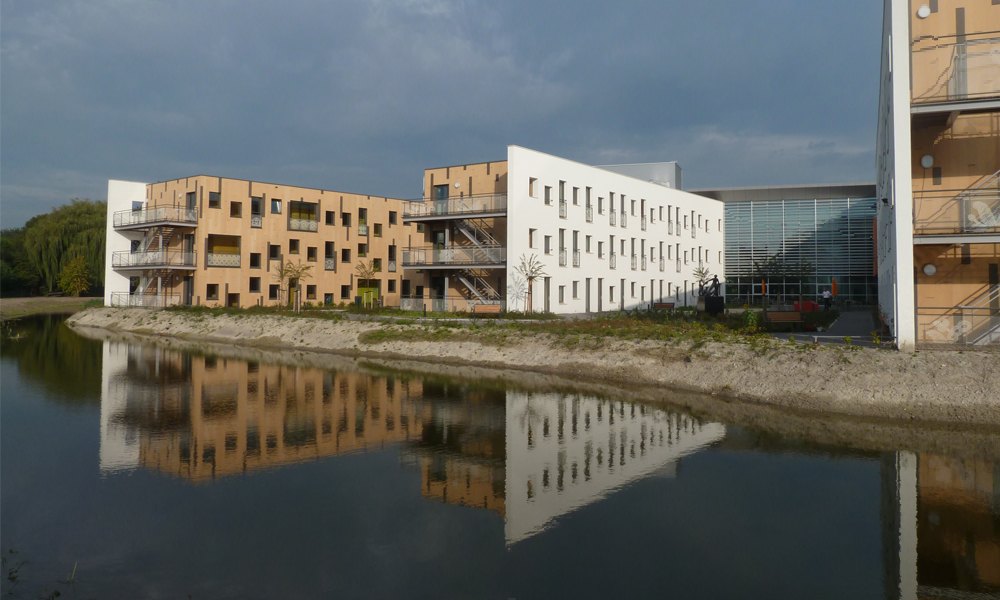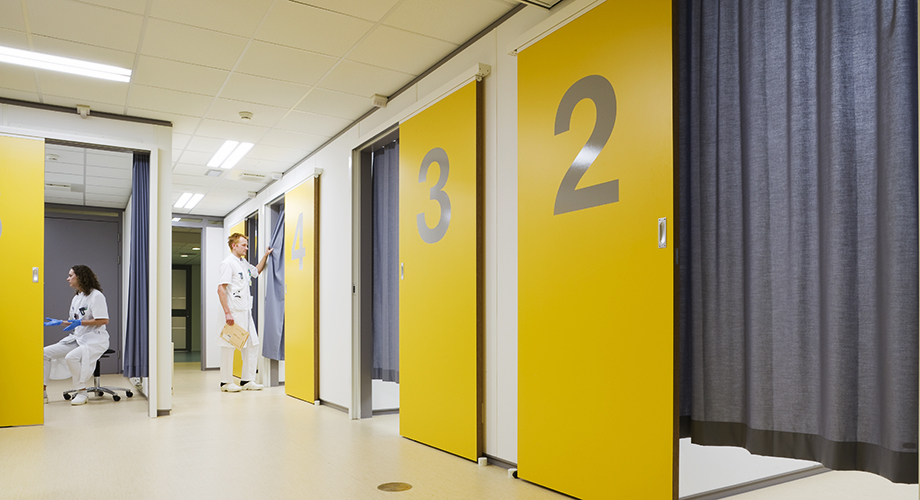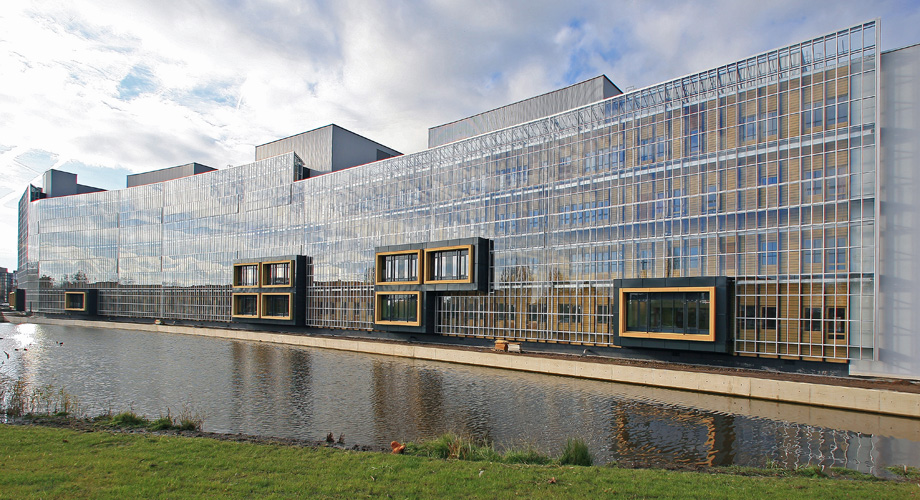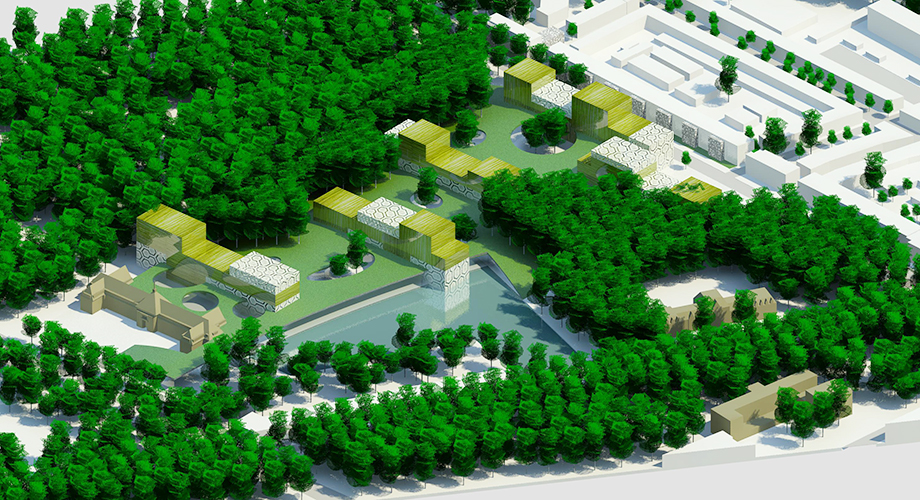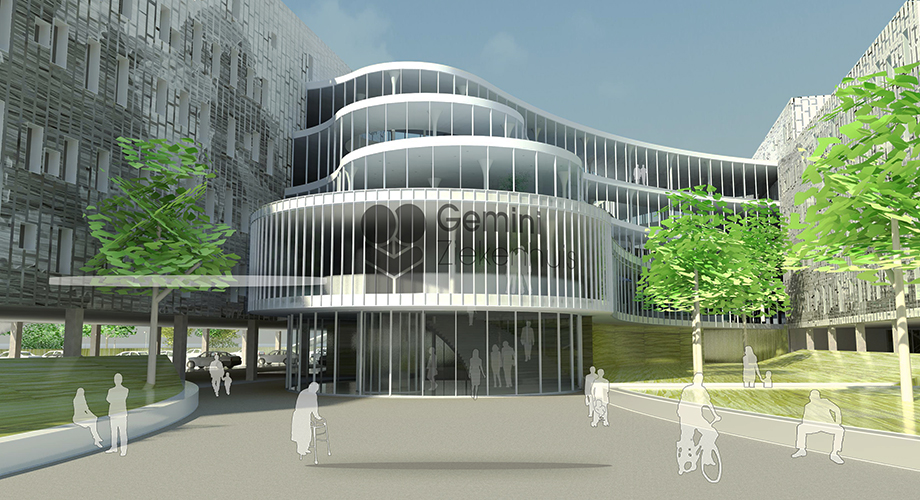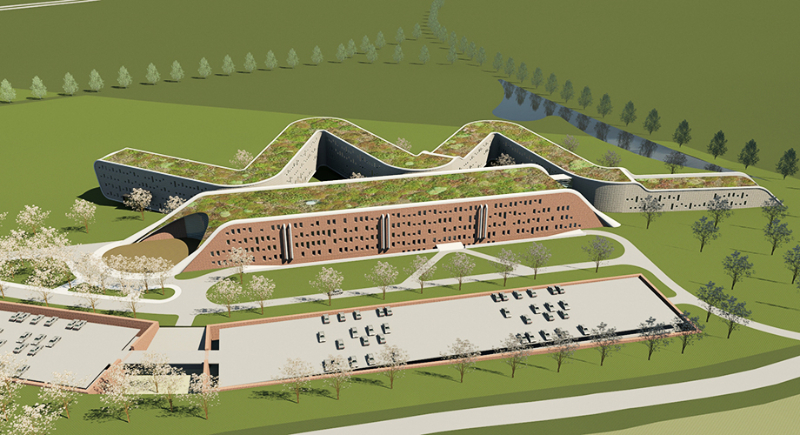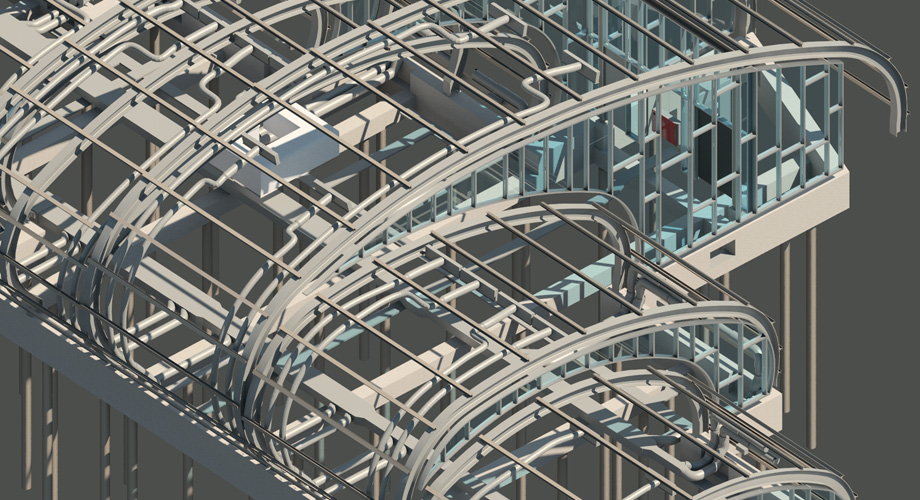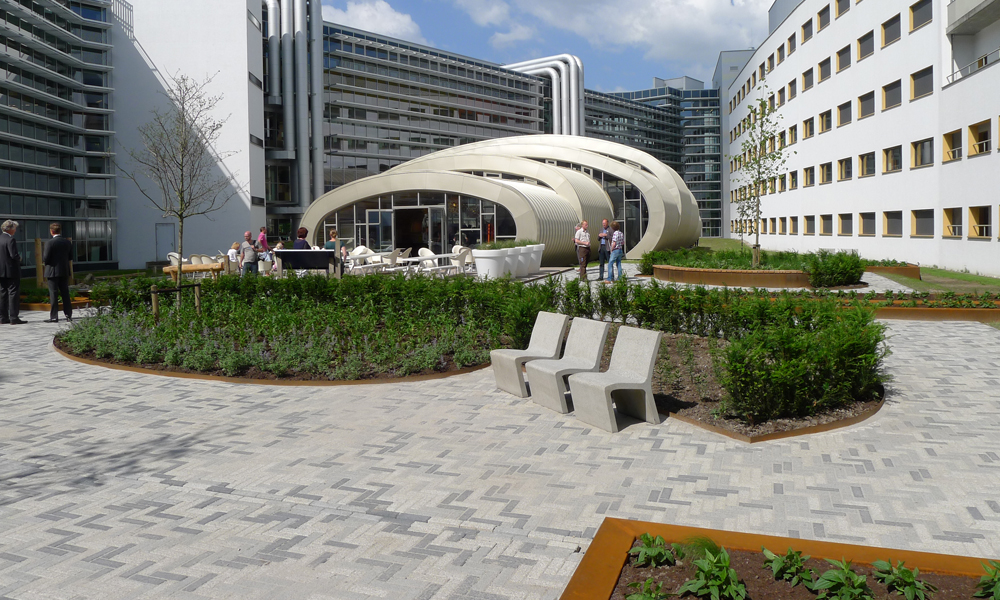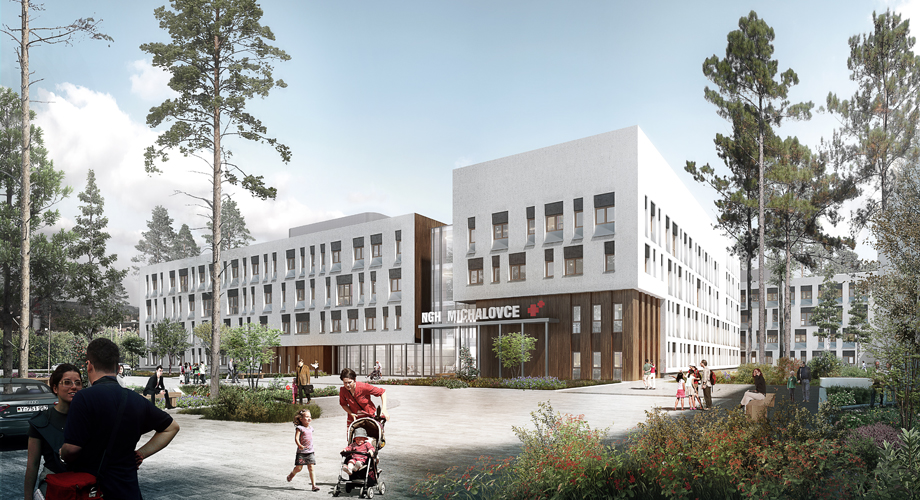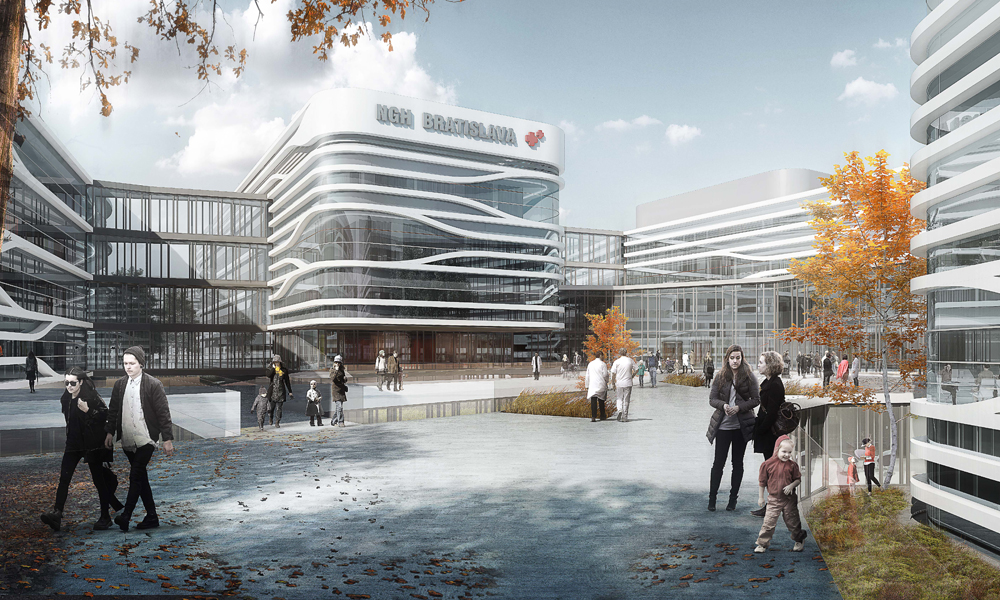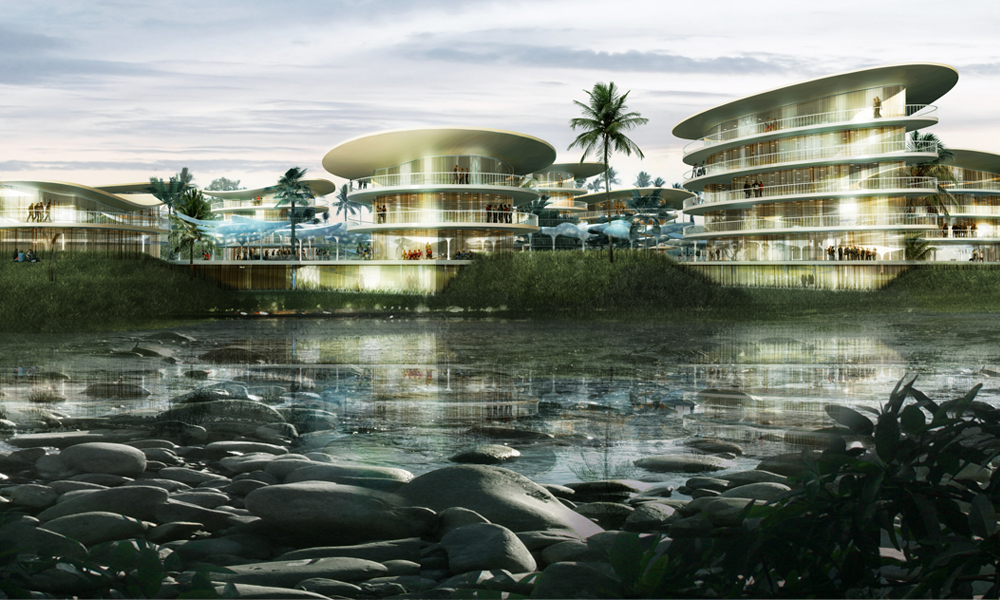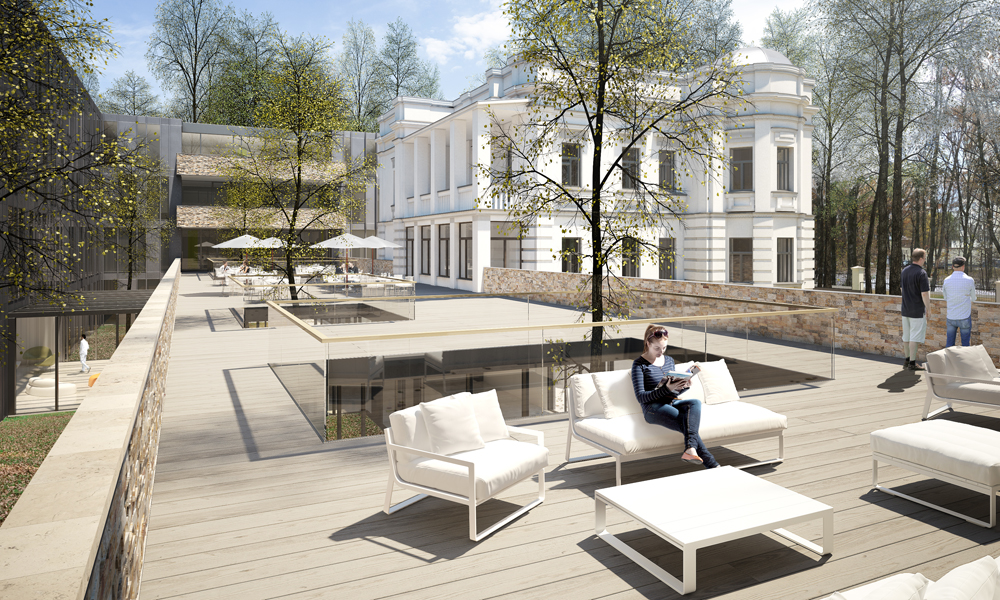 Emergency Station Groningen
A GP's emergency station connected to a hospital.
mch-ok-2
Extensive experience in the design, construction, renovation and maintenance of healthcare.
Vivaldi_1000x600
Environments which are pleasant for both patients and staff.
DHD_VALUES_FLEXIBLE
Health is one of the most important facets of life. That's our core principle.
Martini Hospital Groningen NL
Hospital design which can easily change and adapt to future needs
semi_groot_3d-nieuw
Comprehensive concepts to create fully integrated designs for state-of-the-art hospitals.
02_gzd_render_entree
Specialists in the fields of design, healthcare, innovation and technology.
3d_vogelvlucht_4
Hospitals are highly complex buildings. Creating one is just as complex.
icoon_bim_920x500
Use of fully integrated Building Information Models(BIM) as a design and engineering tool.
icoon_ext_1000x600
Every design challenge needs a special approach which leads to a unique design solution.
michalovce_exterior01_920_500
Our team works closely with the client to explore all choices throughout the design process.
bratislava_1000x600
High end hospital design integrated into its surroundings.
wanica_1000x600
A flagship hospital for Suriname in a tropical climate
moscow_rendering_c_terrace
A respectful Medical Centre in an oak grove surrounding an historical villa.